The Foundry, the site of Canterbury Brewers was part of the Drury & Biggleston's Foundry from the early 1800's to the late 1900's they were an inventive bunch; supplying the south east railway and repairing the winding engine to the Crab and Winkle line.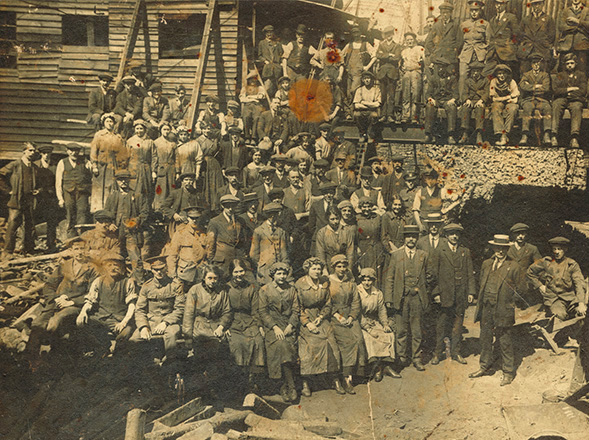 They constructed one of the very first torpedoes under the design of Admiral Harvey and their nineteenth century lamp posts can still be found in Canterbury and indeed all over the world. We take inspiration from William Henry Biggleston (the Foundry's founder) and his company's ingenuity, originality and entrepreneurial spirit as well as the stunning nineteenth century building they left us.
Canterbury Brewers debut brews are the Foundry man's Gold- a golden ale with strong aromas of citrus and elderflower with a subtle, lingering bitterness, Foundry Torpedo- an amber ale with an explosive, crisp finish and Canterbury Brewers Wheat- A dry, well hopped wheat beer brewed with Cascade hops.