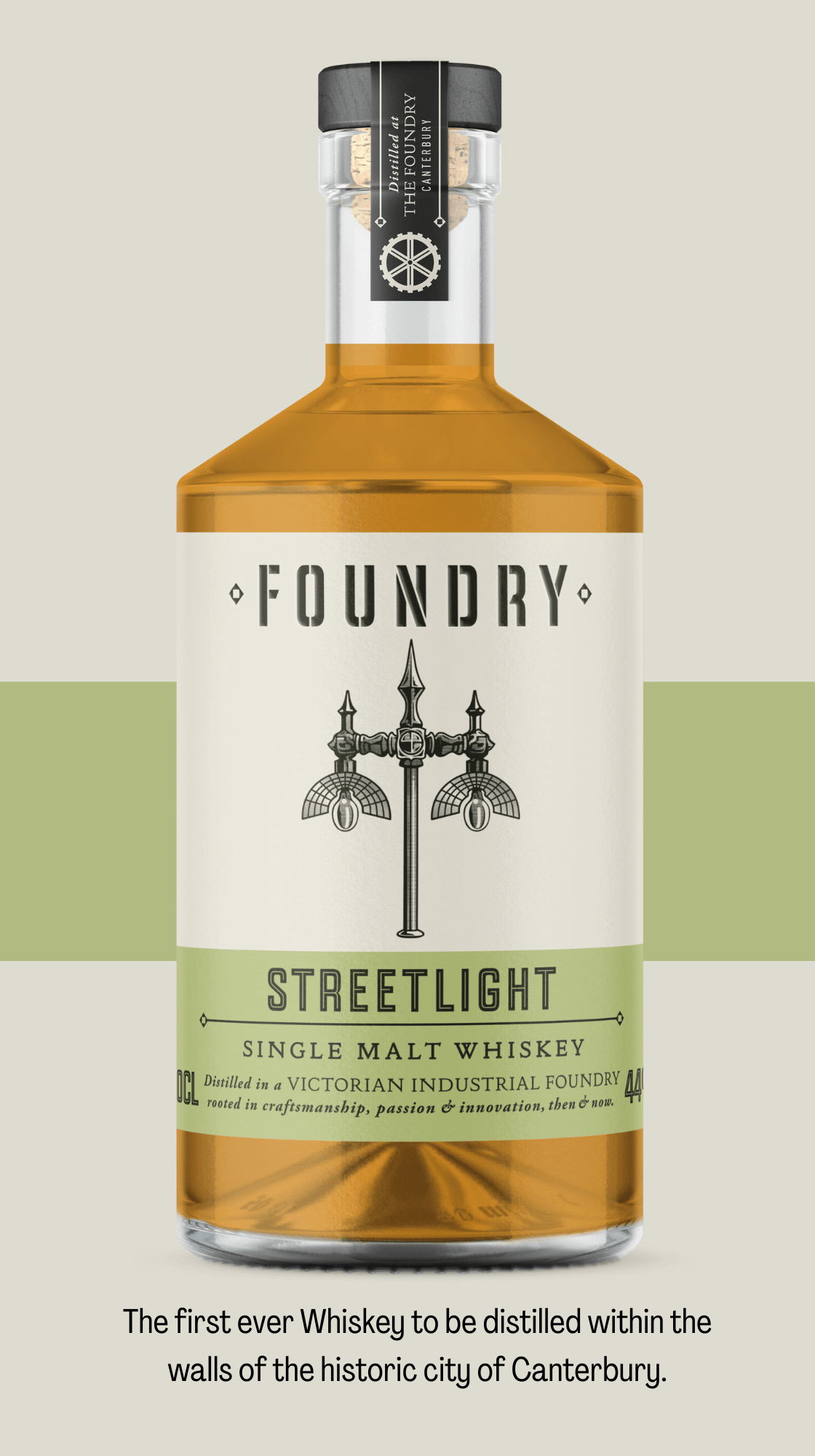 Our launch event on the 2nd March 2023 was a complete SELL OUT, but we have reserved some of our inaugural single malt, The Foundry Streetlight, to share with our Foundry BrewPub customers. 
You can buy a limited number of bottles from our store, or taste a dram of our unique Whiskey at The Foundry BrewPub in Canterbury.
The next Foundry Whiskeys are on their way with the aim to launch in January 2025.  We look forward sharing these all with you.