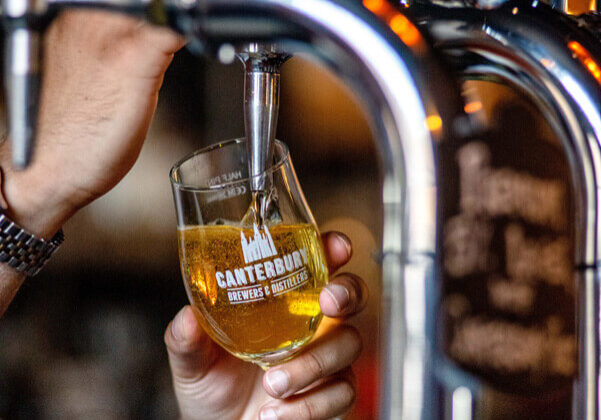 Drinks At The Foundry BrewPub
A totally unique experience
You'll not find drinks like ours anywhere else - that's what makes us so different and to be honest, so special.
The vast majority of drinks are made here on the premises; we literally do take you on the journey from grain to glass.
From our wide selection of freshly brewed beer to our sophisticated selection of spirits; all bursting with distinct, carefully crafted flavours.
Reservations Recommended,
Walk-In Welcome
A unique Craft Brewery, Distillery, Restaurant & Bar, located in the heart of Canterbury City Centre.
Our infamous taster tray has become a firm favourite with our guests.  With five 1/3 of a pint samples of any of our beers or ciders, you can select your favourites or try something new and different.
We love the taster tray itself.  Jon has made them himself from reclaimed Whisky barrel staves, each one is totally unique.  They are proving so popular he might need to make a few more!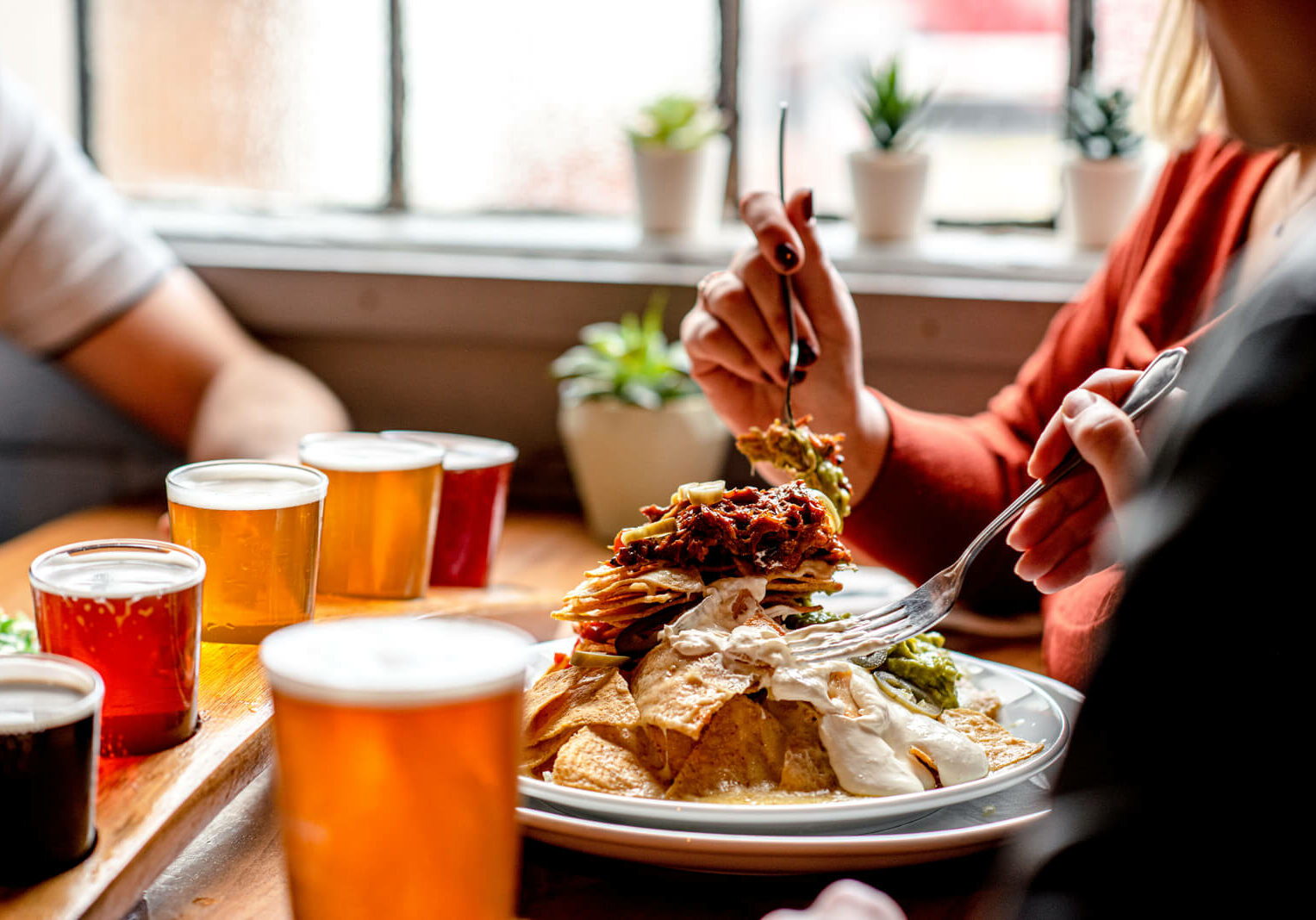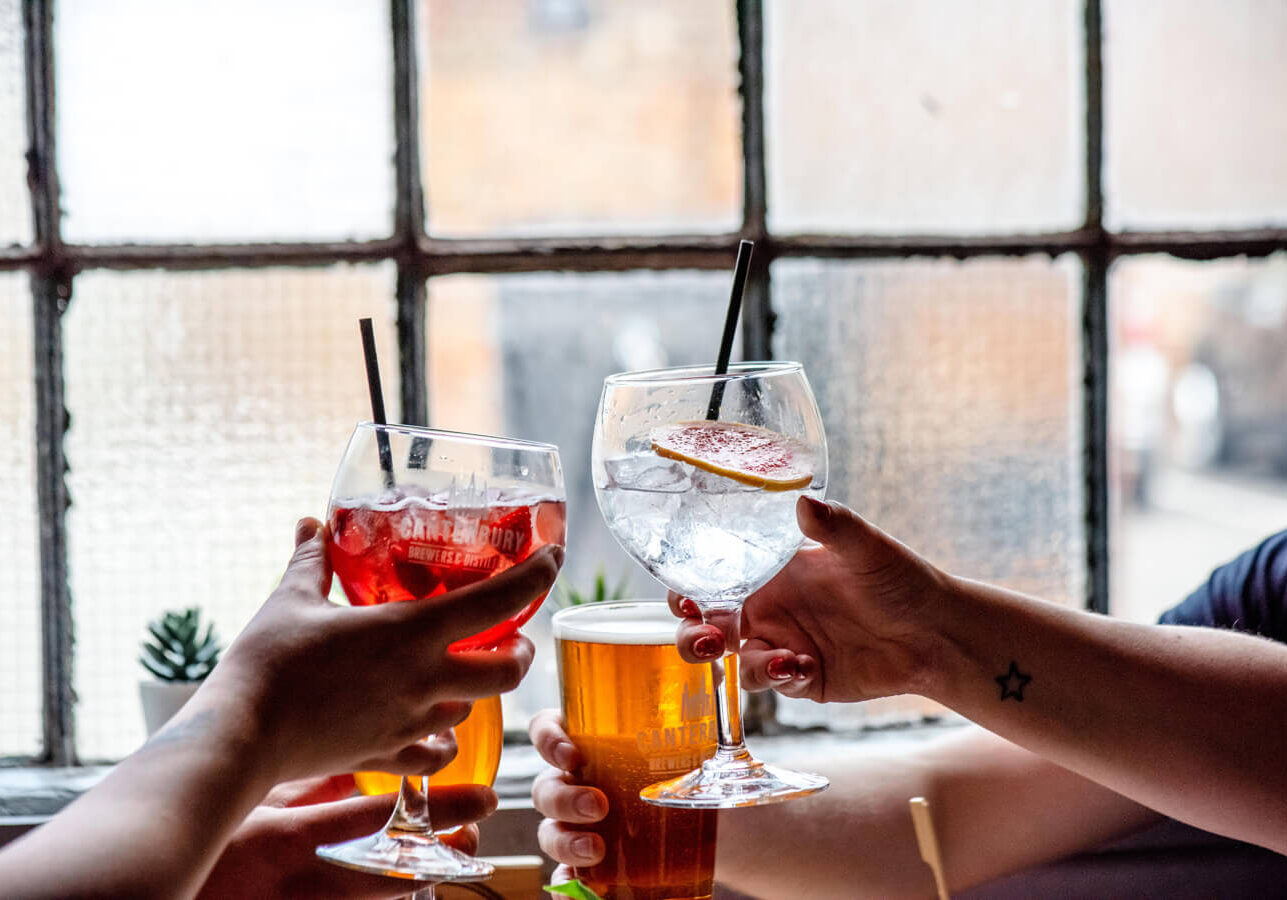 Deliciously Distinctive Spirits
As with our beers, the spirits are handcrafted from English Barley making us very rare in that we don't buy in our alcohol, it is all made from scratch on site.
This means we can guarantee that our spirits are made only with natural ingredients of the highest quality, handpicked by Jon.  This also results in our deliciously different flavour profiles, a totally new take on old favourites.